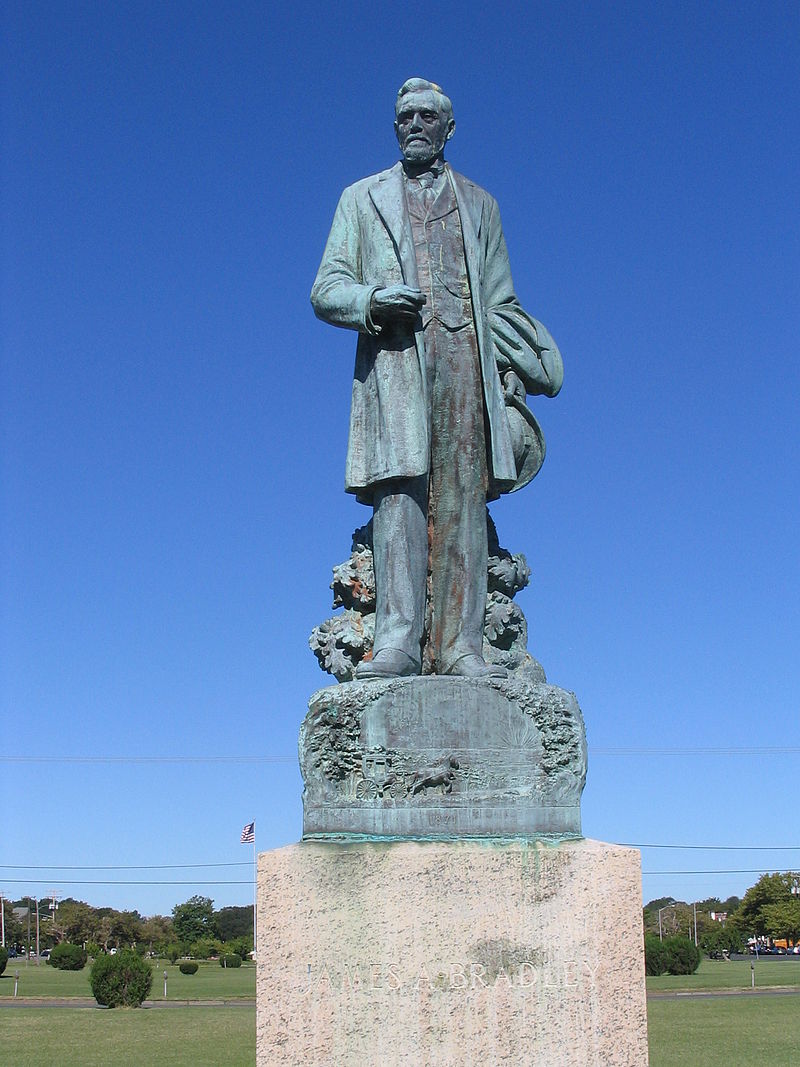 James A. Bradley Park
101 Fifth Ave
Asbury Park, NJ


James Bradley,the founder of Asbury Park, NJ, looks out over the city and the Atlantic Ocean with this monument erected in his honor.
However, he was a racist and segregationist that redlined the city of Asbury Park, which has never changed.
Monuments of men leave out language. Here, at Fake Estates LLC, we aim to thoroughly research history for quotes.

James A. Bradley has stated: "They do not associate with their servants and they do not desire to do so when they arrive at the seashore"
If these monuments exist, then the language of their subjects should be unshrouded and enshrined with them to showcase that monuments and their subjects are not above the living or the dead they climbed over.
With the images above, you are free to go to Bradley Park and use the following link to experience the true monument
Click and Point Towards Monument In Person